Teach Reading – Phonics Course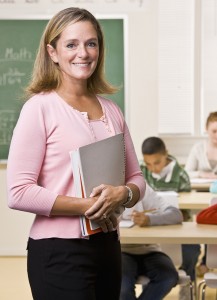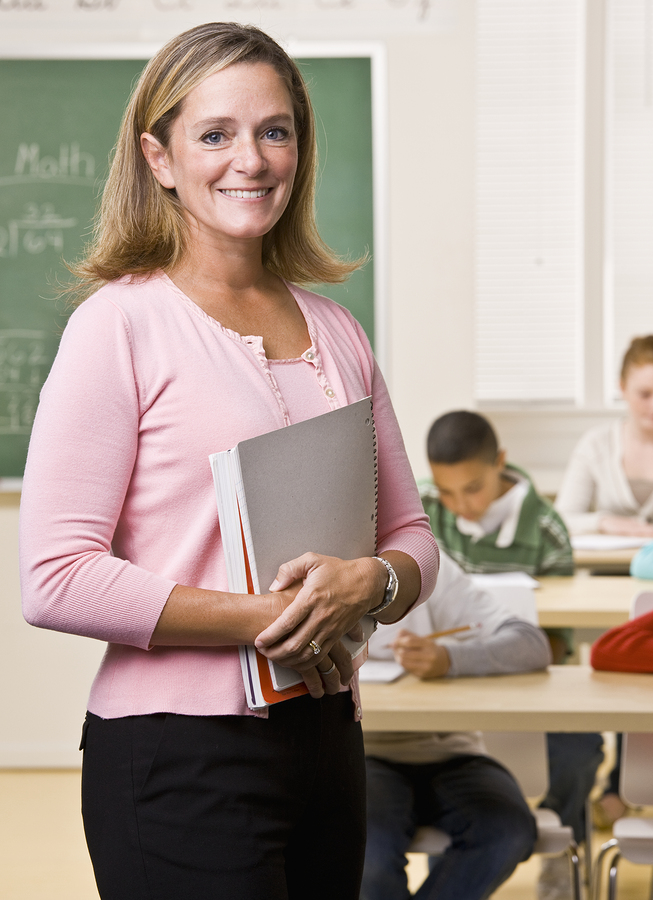 Teach Reading with the PRS Phonics and Basic English course for children or adults. Learn how to read, speak and write ALL English words in 70 lessons.
This is the most comprehensive cost-effective Synthetic Phonics course that you are likely to come across. It's downloadable. There are NO additional costs and it's printable. It can be learned quickly and taught effectively. It includes Basic English, spelling, writing, teaching notes and a unique phonic dictionary.  View alternative pronunciations for spelling patterns. The full Phonics Course with the teaching notes, a Student guide and a Phonic Story book that follows the course is suitable for any age.
Teach reading to children and adults. Use as a teachers training course or teach pronunciation to ESL students. By the end of the course teachers and pupils will be able to decode multi-syllable words and even the rare spellings with ease. By monitoring each pupil's knowledge by means of the assessments in this course, it becomes easy for the next teacher to begin where you left off.
Before you teach reading, you will need to learn all the nooks and crannies of phonics to be able to teach it clearly and effortlessly. When learning how to teach someone to read, increase your knowledge of how phonics works. You will need to know what to teach, when to teach it and how to teach it. You will need the facts ordered by level of difficulty alongside a wide array of examples. Don't tie your brain up in knots thinking about technical explanations and procedures. Our  Phonics course is about phonic facts and teaching them simply and clearly. Just tell it like it is and you have a winning formula. Simplicity is the key.
Make Sense of Reading
Our Practice Reading and Speaking phonics course contains over 1,000 different ways to spell the sounds. This incredible eBook contains all of the information that you will need to teach reading simply, thoroughly and precisely. It  makes sense of reading, spelling, pronunciation and writing. Teach children or adults to read in manageable steps. By simplifying this process, our PRS course allows consistent progress to be possible for all abilities. Therefore, teaching tricky differences in reading and pronunciation becomes easy. For example, how do you pronounce the 'x' in the following words: next, anxious, anxiety, exist.  If you had to think carefully about the pronunciation of the letter 'x' in these words, after buying this eBook, your knowledge will become automatic. Why not confidently pass this knowledge on to your pupils. Buy the complete Phonics Course HERE.
Home Tutoring
If you are home tutoring, this course is perfect. Teach reading remotely using Zoom or Skype. The free version of Zoom allows you 40 minutes for your lesson. Therefore, your student could have the student version of the course and practice their reading, spelling and writing guided by your instruction in their own home. Practice Reading and Speaking covers basic English thoroughly. Teach reading and writing efficiently, online to any age group or ability. It is precise enough for dyslexics to be able to learn the facts about reading, simply.
Boost Your Pupil's Progress
As a PDF eBook it can be kept on your computer, tablet or phone for instant access. Text can be enlarged for those with poor eyesight. Words or phonemes can be searched for.  When listening to a reader, find similar words that illustrate the principle that your student is struggling with. Every student can achieve an adult reading age with this precise, comprehensive resource.
Adults could teach themselves to read, independently.  The stories in the phonic story book for adults match the early levels in the course. Your student will soon be able to read most of the text that they encounter in everyday life. This precise course helps you give your student the specialist training that they need.
Why Practice Reading & Speaking?
Practice Reading and Speaking  allows all pupils to elicit targeted help from anyone willing to listen to them read. Whether you decide to give each student a copy of their next lesson or encourage them to have their own copy of the eBook, extra help is possible. (You will be free to print out pages for pupil's use without a special licence.) 
Use the tests to define a starting point in the course for each student. Teaching the facts allows you to target all levels of learners at the same time by teaching them how to learn. Giving your pupil the means to practice reading alone in a targeted way, effectively extends teaching time. 
Teach Reading – Learn How to Learn
Improve a pupil's understanding of HOW learning to read works. Just as learning to bake a cake needs a list of facts, so does learning to read. Adults can learn new facts by teaching themselves. Give them a Progress Record, so they can see what they are aiming at. After assessment, each student creates a personal goal of completing whichever lesson they are on;  before the next target is set.  Tick completed lessons on the Progress chart to motivate the continuity through to the next lesson.
Children can enlist the help of learning mentors such as a parent, classroom assistant or another child who is further along in the course. This will provide the individual attention that some children need. When listening to a child read in class, split the practice time between real books and targeted phoneme reading practice by means of  the Practice Reading & Speaking phonics course. Teachers, mentors and pupils will learn the same facts SEN's are taught. Clarity, precision, adaptability and fun are all vital for confident learning.
Teach Reading – Teach Responsibility for Learning
Everyone in the learning loop can download their own copy of the course. Teachers will need the Full Phonics Course with the teaching notes. Pupils will need the Student Guide. It can be downloaded by a parent at home so they can help children make progress. Parents, can be given an online link to teach them how to pronounce alphabet sounds clearly. When teaches, parents and children are on the same page, progress is consistent.
Individual Pupil – Individual Teaching
Treat every child or adult as an individual.  After each student has initially been assessed for a starting point in the course, reading progress can ensue at the student's own pace. Discover what the student has already learned about phonics. It could well be that they have picked up phonic principles that you haven't taught yet. Conversely, you may learn that the student never did understand phonic principles that  were taught in the past. For some children, they are bored because you are covering what they already know. It can be extremely frustrating for them. With this teaching method, the child will let you know when they are ready to move on. You can use the appropriate assessment to test them to see if that is the case.
An Adult Reading Age is Achievable Early
Using the Practice Reading & Speaking phonics course, every child should have an adult reading age on leaving primary school. It is possible for the average child to achieve this by 10 years old. The course can follow the child through the school until they have  completed it. A love of words will likely ensue and spelling will improve as they begin to understand every part of every word.
Is this just another new teaching method to learn?
No, you don't have to learn yet another system. The phonics course on this website is about learning new facts quickly and re-enforcing them through practice. (There are no puppets, toys, hand signals etc.) Just cover one Module at a time in order of difficulty. It will remind you of learning the times tables by rote. Repetition for emphasis encourages memory.
When explanations are kept to the facts, concentration improves. Confusion diminishes. Clear thinking and memory improves. All students can be easily distracted and confused by superfluous words. Just tell it like it is in as few words as possible and do it with a smile on your face. Fear of  failure and fear of teachers brings fear of learning. The battle begins.  Student success builds confident pupils and teachers.
If you don't want to change your current system then don't. However, if you are reading this you will likely realize your current phonics program is not performing as well as you had hoped. Use the eBook to teach synthetic phonics, as reading support in class, a useful phonic dictionary or as a way to involve parents and classroom assistants. 
Progress Reaps Rewards
This system of practicing reading words at exactly the right level for the individual child, will reap rewards.  A series of narrowly targeted assessments will allow you as a teacher to find the right place in the course for each student. After each completed lesson, assess assimilation. (Everything you need is in the eBook.) Students now have an individual goal. When listening to them read, spend a few minutes on word practice (whichever lesson they are on.) The student will then be spurred on to take their reading to the next stage.
Teach Reading by Enlisting Available Help
Involve parents. Many parents would be delighted to have a way to help their child  become a fluent reader. Buy Practice Reading & Speaking to teach phonics completely. Parents will naturally listen to their child read. They view it as part of their job as a parent.
Parents can download their own copy of the student practice book.  (It does NOT contain teaching notes and assessments.) Teach ALL the spelling patterns found in English that relate to the phonemes. (Over 1,000 graphemes) Help EVERY student progress to an adult reading age. If you teach EFL students,check out some common mistakes and how they can be resolved. Practice Reading & Speaking can be used as a British accent course too.
In order to teach reading until the student reaches an adult reading age they will need to assimilate over 1,000 sound/spelling relationships. Most teachers don't have the time to go into that much detail when they teach reading. The phonics course sold on this website will allow you to accelerate reading ability to adult levels. In most cases an adult reading age can be achieved before a child reaches 10 years old. 
Teach Reading – Motivation
If you would like a brief overview of the Practice Reading & Speaking Phonics Course  and why it is different click the link. Why not buy the Course and a Student Guide and give it a 6 month trial. Accelerate the reading and spelling of poor readers, average readers, good readers and the pronunciation of students whose first language is not English. (Pronunciation tips are included.) You will find how to teach phonics using Practice Reading & Speaking on the Teach Reading and Writing page.
Motivate your pupils by telling them that they can make a difference to their own reading progress. You know some of them are good readers and some of them find reading hard.  You would like to give them a gift of a way to improve their own reading even further. Give each child a reading bookmark. (You will find this printable resource in the eBook.) It contains a list of options when stuck on a word. They will learn that when they can't read a word, the options aren't endless. They just need to try them one at a time.
Tightly Structured Cumulative learning
 A  preview of the eBook PDF phonics course "Practice Reading and Speaking" by April Phillips is available. This course, packs more graphemes than any other programme into a 70 module reading course. It does this in an easy to teach, cumulative method. It's all about organising what needs to be learned in a way that makes learning the facts comfortable for the student. The student's knowledge of how words work, will grow in attainable steps.  They will recognise that it is possible to make progress alone by drawing on the skills that they have gathered so far. 
How to Teach Reading alongside Pronunciation – Tips for ESL/EFL Students
An added bonus with this course is that it includes pronunciation tips for students whose first language is not English. (A course that clarifies how to teach reading should assist all students.) Due to this addition, as a teacher, you will likely discover pronunciation principles that you haven't considered before.
Teach Reading Resources
The resources in the eBook 'Practice Reading and Speaking' are simple, direct and easy to use. These resources enable you to teach reading and test phonic knowledge precisely before and after teaching.  You can view the contents page by downloading the free preview of the course. The resources include:
Assessments (Phoneme assessments and a pronunciation assessment)

Syllable Division Instruction (Eight common methods that fluent readers use to decode words.)

A phonic dictionary (Demonstrates how one spelling can have many different sounds.)

Segment focus (Helps dyslexic students listen, separate and combine sounds.)

Teaching notes (Simple explanations of phonic decoding skills to use with pupils.)

English simplified. (English literacy resources to improve writing, spelling, vocabulary, punctuation and public speaking.)

Lesson plans and game ideas 

Early reading resources: Letter cards, word cards, images (to be copied onto card and cut out). 
Extend Vocabulary and Understanding
Whilst reading fluency can be improved by reading books that are at a suitable level, more precise practice is often needed. Practicing decoding skills by focusing on a single grapheme, can speed up the process of becoming a fluent reader. The 'Practice Reading and Speaking' program provides all of the facts about the phonic code (minus the confusing technical jargon).
As you teach reading with this book, over 12,000 practice words allow the student to encounter hundreds of combinations of sounds and spellings in order of difficulty to ensure plenty of practice. Vocabulary extension and the understanding of how words work has been written into the course. Where possible, the order of words allow for short sentences to be written easily. At times, the order of words creates humorous phrases. Scan reading or writing challenges at the bottom of each page encourage students to use what they have learned in that module in their own writing.
No Irregular Words
As you teach reading with this course, you will notice that there are no 'irregular' words. All words can be decoded. If you can say them, you can sound them out. The fact that some graphemes have limited examples becomes irrelevant. When you teach reading without the negative concept that certain words don't follow the usual rules, pupil's confidence stays high. Positive language helps develop enthusiasm. Your pupils won't feel that they are doomed to fail.
Extra Features of Practice Reading & Speaking
Teaching reading alongside basic English is a bonus feature of  'Practice Reading and Speaking'. Literacy skills can be taught alongside the acquisition of new phonic knowledge. Whether helping your student to correct their own writing, teaching them how to use a dictionary, memorizing parts of speech, teaching spelling or rules or punctuation; everything that you need to teach reading and literacy is here.
This eBook makes it possible to teach reading, comprehension, writing and vocabulary side-by-side. It even includes homonyms and homographs. It's the detail that allows you to focus or stretch a pupil's knowledge. Spelling ability usually lags behind reading ability. However, by teaching basic English, writing and spelling whilst you teach reading, these skills can grow together. 
Fill in the Gaps in Your Knowledge
This practice Reading and Speaking Phonics course has done the thinking for you. Every part of every word has been categorized. If you have never split a particular word up into its parts before, it will be easy to see how the word works. 
A thorough grasp of how every word is decoded is the key to success and encourages fluency. This eBook will eliminate any doubts that you may have about individual phonic concepts and how to teach them. You will find crystal clear explanations. In some cases phonic principles have been simplified in order to make it easier for the student to learn.
Additionally, you will now have a way of demonstrating how the British accent works. A thorough phonics course is the perfect way to do this. No more looking for a spelling pattern and not finding it.
Phonic Assessments Monitor Progress
Using detailed phonic assessments before and after you teach reading, allows you to closely monitor the progress of each student. Pupils' phonic decoding skills will grow. Practice Reading and Speaking includes helpful ways to record progress. As you teach reading, the pupil can see at a glance what is left to learn. 'Practice Reading and Speaking' explains how to teach reading by assessing phonic knowledge before and after teaching. 
Clear Goals Produce High Levels of Accuracy
Before you teach reading and teach phonics have a clear goal in mind. Your objective should be reading fluency, a high level of accuracy and the ability to recognize every grapheme and translate it into sound. 
As you teach reading, don't leave anything that the child needs to learn to chance assimilation. Unfortunately, not all children will assimilate phonic skills alone. If possible,  over time, teach phonics until you have covered as many graphemes as possible. (Ensuring clear understanding every step of the way.) 
Teach Reading – Dyslexia
It's common practice in schools, to stop teaching phonics and teach spelling instead of teaching reading. Struggling readers are then left to teach reading to themselves through experience with texts. Children with visual discrimination and auditory discrimination difficulties, need teachers to understand how to teach reading and phonics more dynamically, intensively and for an extended period. How to teach reading takes on a whole new meaning. Your clarity, empathy, flexibility and inventiveness will need to reach new heights. Before you help a struggling student, you will need strategies which simplify and minimize the language used to explain phonics to struggling readers. You will also need a more detailed understanding of how words work and how the writing of those who are severely dyslexic relate to what they are trying to achieve. 
Remember to include memory techniques as you teach reading. Give help with phonics in a way that can be remembered. The eBook 'Practice Reading and Speaking' is perfectly suited to teach reading to dyslexic students in an extended way. It contains pages which help dyslexic students to focus for longer on segmenting and decoding as you teach phonics to them. The course contains pages to help a child focus on one sound or word at a time.
Teachers Phonics Training Course
Practice Reading and Speaking can be used to train teachers to become proficient in teaching phonics. The teaching notes clarify what needs to be taught and at what stage in a child's development it should be taught. Additionally, it can be used as a classroom phonics course. A teacher's thorough understanding of phonics allows for clarity of teaching.  The intention is to aid memory and increase concentration. Teachers will find this resource comprehensive, easy to understand and devoid of technical jargon. Making it simple for the teachers makes it simple for the students. By using the same course to teach the students as was used to teach the teachers, transference of knowledge and understanding becomes natural. If a pupil asks a question about a word and the teacher is unsure, they just need search for the word in the course and the answer will become clear.
Thorough Teaching makes Repetition Unnecessary
Precise teaching, monitoring progress and enlisting help allows for effective time management when teaching reading. If you teach phonics in this tightly structured way, it becomes less likely that you will need to repeat lessons. Sufficient reading progress means more time to improve comprehension and writing skills. (How to improve comprehension and writing skills whilst teaching reading, has been included in the eBook.)
As you teach reading, confidence in your own phonic skills and the ability to separate, pronounce and combine the individual sounds in any word, will transfer to your class. It will enable children to feel empowered by their fluent phonic decoding skills. Students will then be able to read any magazine, book or text confidently. This method allows you to teach phonics to the highest standards.
Practice Reading & Speaking – A Valuable Resource
You will learn to value the Practice Reading & Speaking course. Even if you are a seasoned teacher you are bound to learn something new from it. As British accent training has been included in the course, students whose first language is not English can be greatly assisted.
Extending your knowledge of the spelling patterns used in the English language, boosts confidence and minimizes stress. Clarify your understanding in order to simplify teaching methods. Therefore, as your knowledge and understanding increases, your enjoyment of teaching will exceed your expectations.
To teach reading and phonics with Practice Reading & Speaking download the preview here. Everyone who has bought the book has been delighted with its detail and simplicity. Anyone can teach reading and teach phonics with this PDF eBook.
Extend and clarify your knowledge and understanding of synthetic phonics in order to teach reading successfully to any age group, nationality and ability.
Cookie Policy
We use cookies to ensure that we give you the best experience on our website. If you continue without changing your settings, we'll assume that you are happy to receive all cookies on this website.
© www.teachreading.info 2013