How would you explain it?
What is reading?  Can you explain it?  Reading is the ability to recognize the symbols in text, pronounce the sounds, speak the words that contain the symbols then read demonstrating an understanding of the text.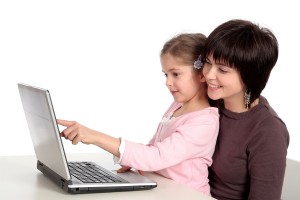 So, why are there so many different answers to the question, "What is reading?" found on the internet. It makes for interesting reading. Everyone explains reading in different ways. For the most part, people who ask, "What is reading?" are trying to make sense of the processes involved in order to reach the goal of understanding what you read.
What is Reading? – How to Explain it
Lets take a look at some of the explanations to the question, "What is reading?"
Reading is making meaning from print – a process called word recognition. Construct an understanding from them – a process called comprehension. Coordinate identifying words and making meaning so that reading is automatic and accurate – an achievement called fluency.
"Reading" is the process of looking at a series of written symbols and getting meaning from them. When we read, we use our eyes to receive written symbols (letters, punctuation marks and spaces) and we use our brain to convert them into words, sentences and paragraphs that communicate something to us.
Reading is a complex cognitive process of decoding symbols in order to construct or derive meaning (reading comprehension). It is a means of language acquisition, of communication, and of sharing information and ideas.
Reading is not a straightforward process of lifting the words off the page. It is a complex process of problem solving in which the reader works to make sense of a text not just from the words and sentences on the page but also from the ideas, memories, and knowledge evoked by those words and sentences.
At the most basic level reading is the recognition of words. From simple recognition of the individual letters and how these letters form a particular word to what each word means not just on an individual level, but as part of a text.
Reading is the ability to correctly pronounce the words on the page.
It's no wonder that if there are so many different explanations to the question 'What is reading?' that children may have difficulty learning to read. There are many different ways to reach the goal of learning to read. However, basically it comes down to two methods.
Learn to recognize whole words (seeing them as a complete picture).
Learn to recognize each separate written sound (either one letter or a group of letters) within a word and combine the sounds to speak them as a whole word.
At first glance, memorising whole words seems the simplest method for learning to read. However, when you come across a word that you have never read before, you will have no way of knowing what it says. This method involves learning first to read the words that we use most and gradually building on that. Pre-school children are often able to see whole words as if they are pictures and recognize them.
The second method (labelled phonics) takes time, but will give the student the tools that they need to decode unknown words. The process starts with learning the sounds of the alphabet then learning to blend 2 sounds together then 3 sounds as in the word 'cat' (CVC words – consonant, vowel then consonant).
"What is reading?"  is unlikely to be a question that a young child will ask. When they beg their parents to read to them they already know that books mean stories and stories are fun and a way of getting their parents individual attention.
One thing is certain, that if you can read and you want to teach someone else to read you will need to know the answer to the question, "What is reading?" Learn about how reading works in the PDF eBook: 'Practice Reading and Speaking'.  It will all become clear. To preview or buy this unique eBook click here.
readandspeakenglish@gmail.com
© www.teachreading.info 2013